Chinese wall scrolls with mountain waterfalls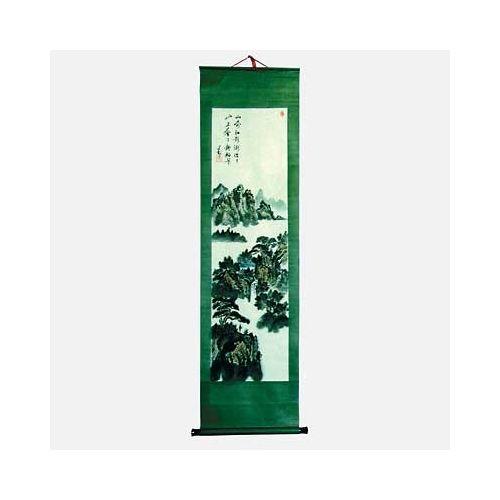 Chinese wall scroll decorated with a traditional oriental landscape painting. The hand painted watercolour is mounted into a silk brocade scroll, and is weighted with an oriental style wooden roller.

This Chinese painted scroll is beautifully detailed, and is decorated with mountain rivers, waterfalls, and pine cone trees.
Scroll size: Approximately 160cm x 43cm.