Computer mouse mat with Chinese floral patterns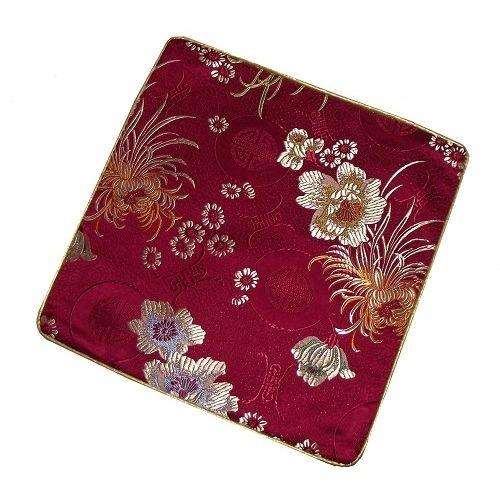 Silk brocade computer mouse mats beautifully decorated with colourful oriental flowers and longevity symbols. Burgundy in colour the Chinese mouse mat has a felt base, and a gold colour trim.

An unusual gift item, and attractive accessory to brighten up the home or office computer desk. Can also be used as a table mat for vases and other ornaments.
Colour: Burgundy with gold trim

Fabric: Rayon and silk brocade

Pattern: Oriental flowers

Soft felt base

Size: 23cm x 23cm