Chinese flower knot with a jade zodiac pig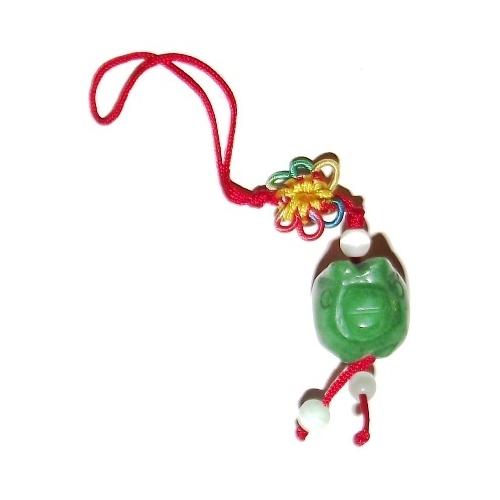 Chinese jade charm symbolising the year of the pig mounted on a Chinese flower knot. Made using Chinese green jade the lucky charm will bring you luck in life. The small polished jade beads add a decorative finishing touch.

The pig is one of the twelve animals of the Chinese zodiac, and symbolises good fortune, and prosperous times.
Length: Approximately 11cm