Chinese lucky charm with faux ivory Buddha's hand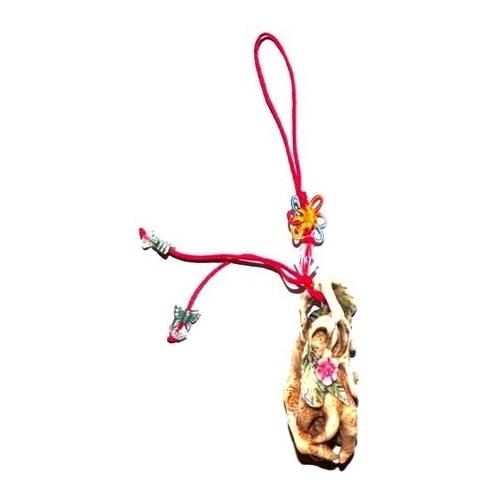 Lucky Chinese flower knot charms with the fruit of Buddha. The hand made flower knots have small beads attached, and the Buddha fruit itself is made from faux ivory.

The Citron is a yellow coloured fruit, and is known as "Buddha's hand" due to the unique shape of it's tendrils. The Chinese believe that this auspicious fruit is symbolic of a long and a happy life.

Length: Approximately 14cm