Pink Chinese fans with ferns, blossoms and butterflies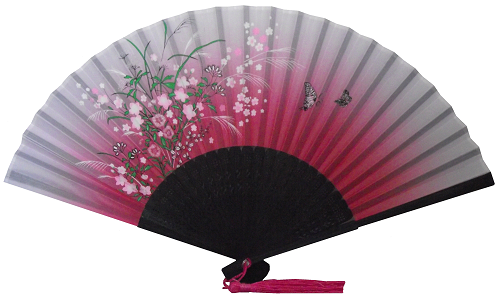 Pink hand held Chinese fans with decorative black bamboo fretwork. Made using an imitation silk fabric these fans are decorated with colourful ferns, butterflies, and plum blossoms.

The bamboo fretwork is decorated with an attractive oriental pattern. The knotted tassels come in a selection of different colours.
Fabric: Imitation silk

Fabric colour: Pink shades

Fretwork: Decorative black bamboo

Assorted colour knotted tassels

Pattern: Butterflies and flowers

Radius when fully open: Approximately 36cm (14 inches)