Tigers eye crystal sphere fashion bracelets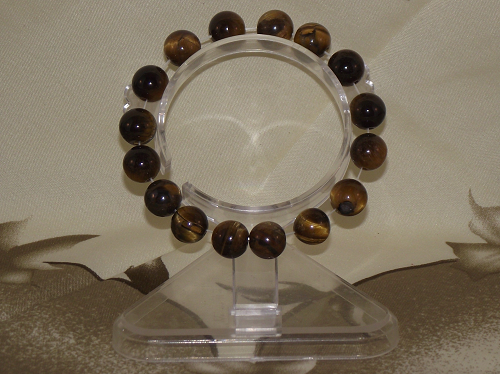 Tigers eye fashion bracelet adorned with 16 polished yellow tigers eye crystal quartz beads. The crystal beads are strung onto an elasticated wrist cord.
Carefully selected for the quality of the crystals, each of the 16 highly polished tigers eye beads is 10mm in diameter.