Ox-bone Chinese bracelet with oriental symbols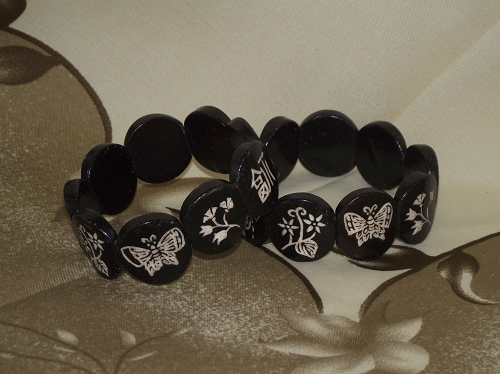 Chinese ox-bone bracelets beautifully carved with calligraphy symbols, animals, and oriental flowers. The ox-bone bracelet is made up of nine, hand carved polished segments strung onto an elasticated wrist cord.
The Ox is an important animal in China, and symbolises the spring harvest and abundance. Jewellery made from Ox bone is often worn in China as a symbol to promote fertility.
Reduced to clear as last few in stock