Pink crystal bracelet with a silver elephant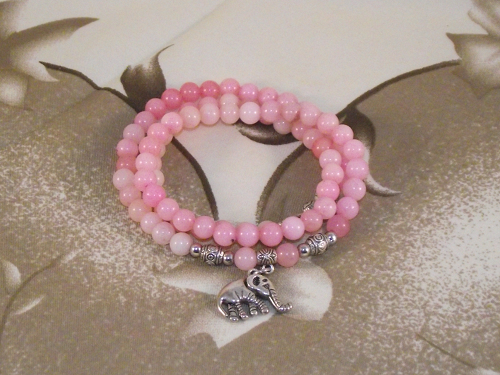 Chinese charm bracelets with soft pink crystal quartz gemstones. With the double fish, silver colour spacers, and a lucky elephant charm, this Chinese bracelet is full of symbolism. The pink beads and silver colour charms are strung onto an elasticated cord.

Elephants are seen as auspicious creatures in China, and are symbolic of peace and good fortune.
The double fish are fertility symbols, and represent a happy marriage. They also represent abundance, and the doubling of wealth.

Total length: Approximately 56cm
Elephant dimensions: Approximately 2cm x 1.5cm
Bead size: 6mm