Wooden smoke boxes for incense sticks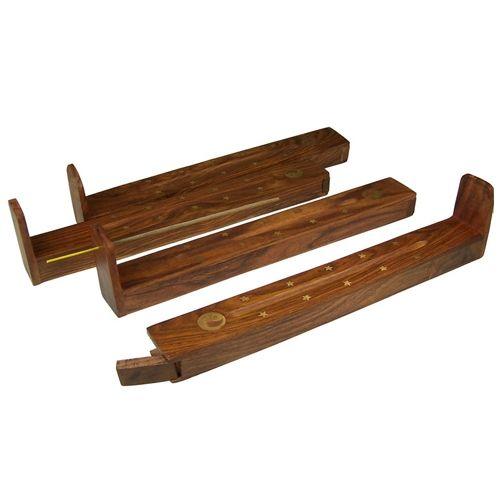 Assorted wooden incense smoke boxes made from Sheesham wood. The boxes have an inlaid brass design, and a hidden compartment for storing your incense sticks.
Storing your incense sticks in the compartment means that you benefit from enjoying the aroma of the incense even when it is not burning.

Length: Approximately 300mm