Wooden disc ashcatcher with brass inlay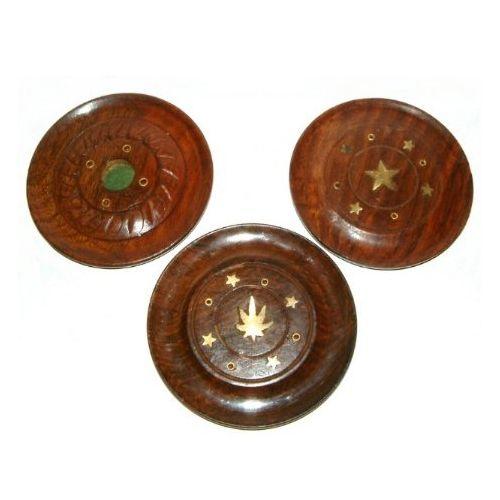 Wooden incense ash catchers, ideal for using with both incense sticks and cones. Made from solid natural wood, the disc shape incense ash catchers are decorated with inlaid brass symbols.

The ash catcher has five pre-drilled holes, with a brass insert for burning incense sticks. Incense cones can be burnt in the centre of the disc on an incense stand.

Diameter: Approximately 100mm