Wooden ashcatcher with brass inlay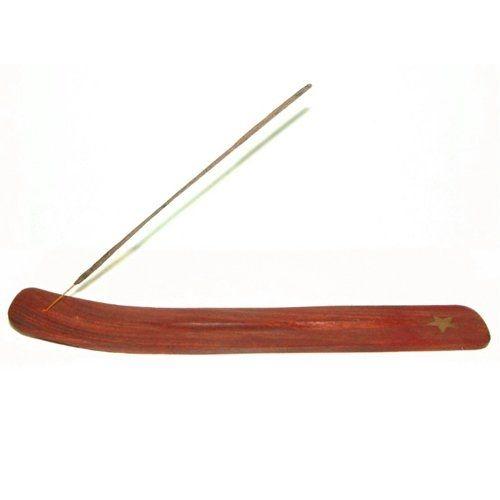 Assorted wooden incense ash catchers inlaid with a decorative brass pattern. Made from natural wood, the ash catchers are pre-drilled to support single standard size incense sticks.

Each ash catcher has an inlaid brass symbol at the end of the holder, and includes stars, yin and yang symbols, half moons and much more. We will send you a selection of different designs when you place your order.
Length: Approximately 260mm.