Nag Champa agarbatti incense sticks 15g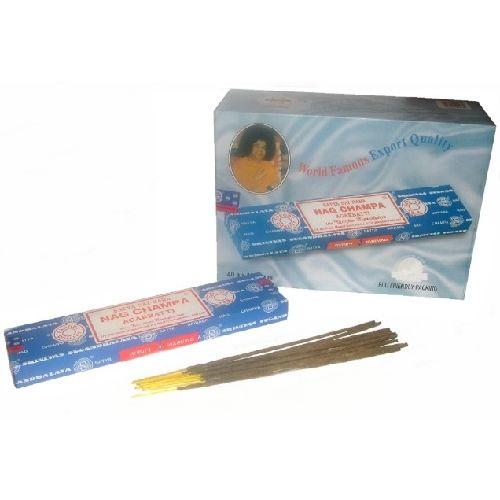 Nag Champa Agarbatti incense sticks. Original and bestselling Nag Champa incense sticks from Satya Sai Baba. Each individual box contains 15g of the worlds most popular, slow burning incense sticks.

Highly fragranced and slow burning, Nag Champa has a sandalwood base and is fragranced with a variety of flower oils, including flowers from the Champac tree itself.
Nag Champa incense sticks

Quantity: 15g box

Slow burning

Highly fragranced