Cotton hand held Chinese fans with oriental floral patterns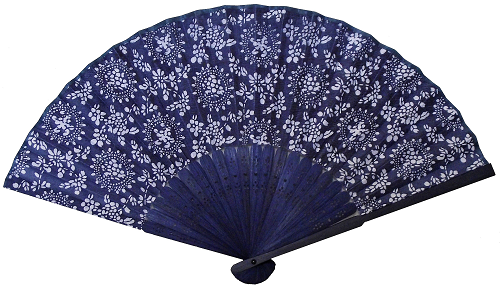 Cotton Chinese fans with a decorative dark blue bamboo fretwork. Made from 100% cotton fabric stretched over bamboo fretwork, these Chinese fans are more robust than paper fans, and are also attractive ornamental display items.
The fans have a radius of approximately 23cm when fully opened. The blue colour cotton fabric is decorated with a selection of different white coloured oriental floral patterns.
We will send a mixture of different floral patterns with your order.
Fabric: 100% cotton

Colour: Blue with white floral patterns

Fretwork: Decorative blue bamboo

Radius: Approximately 23cm