Feng shui wall clock with success symbols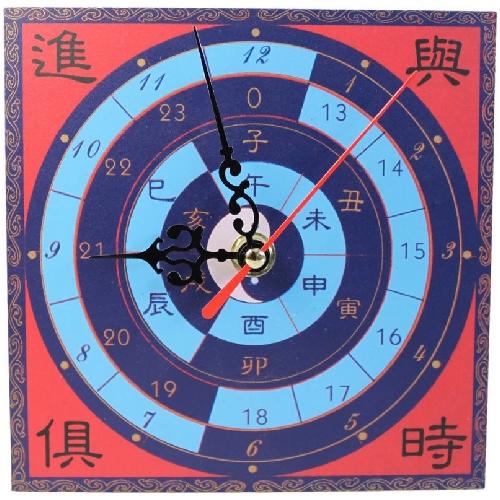 Wooden feng shui clock decorated with yin yang symbols, and colourful Chinese characters. The centre of the clock face is adorned with yin and yang symbols, and the clock's have both 12 and 24 hour timings.
The main Chinese symbols translate to English as "coming success", and "imminent prosperity". The clock can be wall mounted, or placed on a flat surface using the built in stand.
Approximate size: 15cm x 15cm
Power source: AA size batteries (not supplied)