Chinese tissue box holder with oriental patterns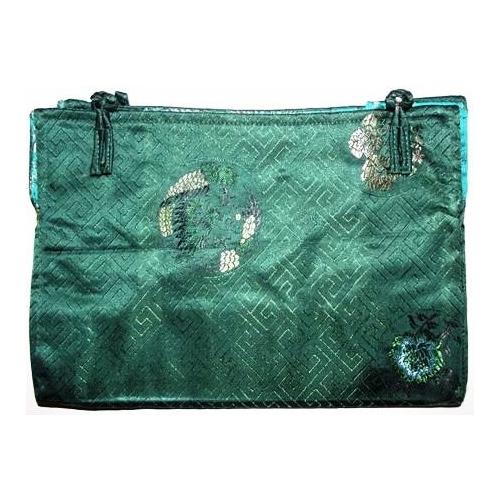 Chinese tissue box holders decorated with silk brocade oriental symbols and floral patterns. An attractive accessory that will brighten up any dresser, or bedside table.
The reversible tissue box holder has a traditional oriental landscape scene on one side, with symbols and a floral pattern on the reverse side.
Colour: Dark jade green

Fabric: Rayon and silk brocade

Pattern: Traditional oriental pattern

Dash frog fastenings

Holds small to medium size tissue boxes