Chinese tissue box holder with oriental symbols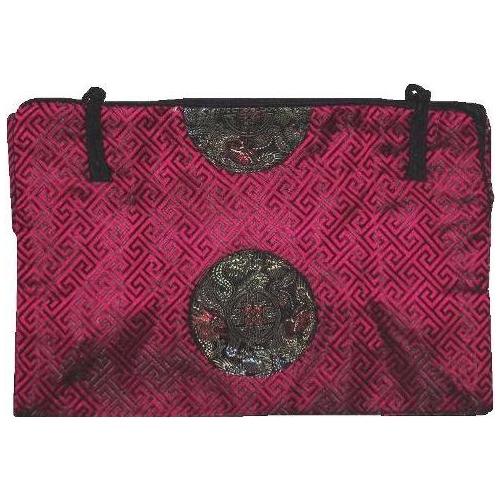 Chinese style tissue box holder with an oriental lattice pattern, and colourful embroidered patches. Dark pink in colour, these attractive accessories will brighten up any dresser or bedside table.
The tissue box holders are adorned with embroidered patches with longevity symbols, and rampant Chinese dragons.
Colour: Dark pink

Fabric: Rayon and silk brocade

Pattern: Traditional oriental pattern

Dash frog fastenings

Holds small to medium size tissue boxes