Chinese style phone pouch with a lucky knotted tassel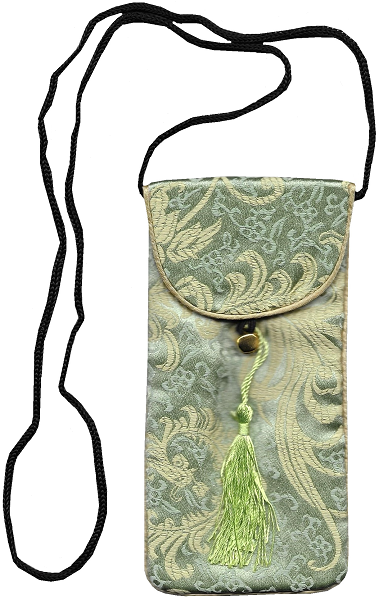 Chinese style phone pouches with a decorative lucky tassel knotting.
Adorned with attractive oriental floral patterns the silk brocade pouch has a carrying strap, and will hold most sizes of mobile phone.
This pouch is also ideal for storing money, jewellery, and other small valuables.
Size: Approximately 17cm x 8cm