Chinese style key rings with a silk brocade pouch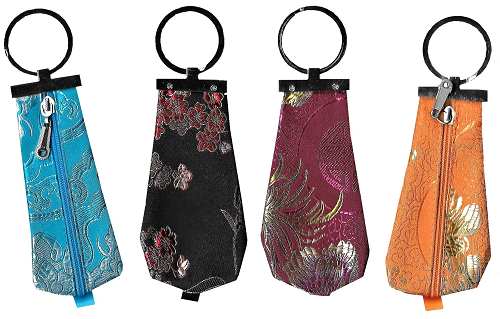 Chinese style key rings adorned with a colourful silk brocade zipped pouch. Available in a range of different patterns, and vibrant colours, the Chinese style key rings are decorated with oriental floral patterns and symbols.
Made to a high quality, the key ring has a silk brocade pouch fastened with a nylon zip. The pouch is ideal for storing small change and bank notes.
We will send a selection of different colours and patterns with your order.
Key ring size: Approximately 14cm x 5cm