Chinese silk brocade phone pouch with oriental patterns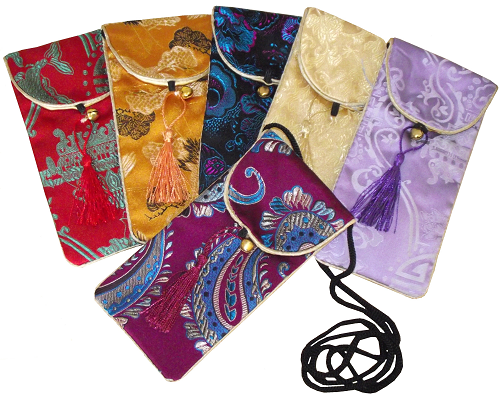 Chinese pouches beautifully decorated with colourful oriental patterns. Made from rayon with embroidered silk brocade threads, the attractive Chinese pouches hold most mobile phones, and are perfect for holding your money or valuables. The pouch can be carried, or worn using the attached carrying strap.
This pouch comes in a selection of different colours and patterns. We will send a mixture of colours and patterns with your order.
Material: Rayon and silk brocade

Colours: Assorted

Pattern: Oriental flowers and symbols

Assorted colour knotted tassels

Generous length carrying strap

Size: Approximately 17cm x 8cm