Chinese wedding envelope with fortune symbols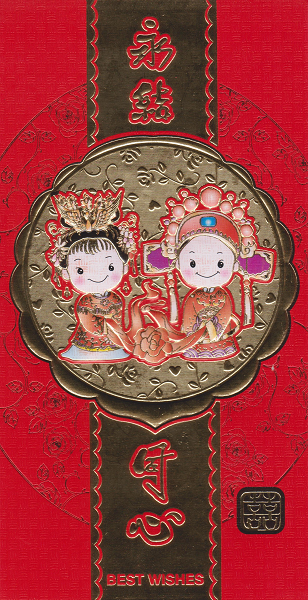 Red Chinese wedding envelope with best wishes, good fortune symbols, and a bride and groom dressed in traditional wedding attire.
The envelope is decorated with wedding greetings and "best wishes" in English. The bridal couple are standing in front of a gold foil panel with oriental floral patterns.

Made using high quality glossy red card, and decorated with colourful embossed foil.

Wedding envelope size: 17cm x 9cm