Chinese money frog with coins on golden ingots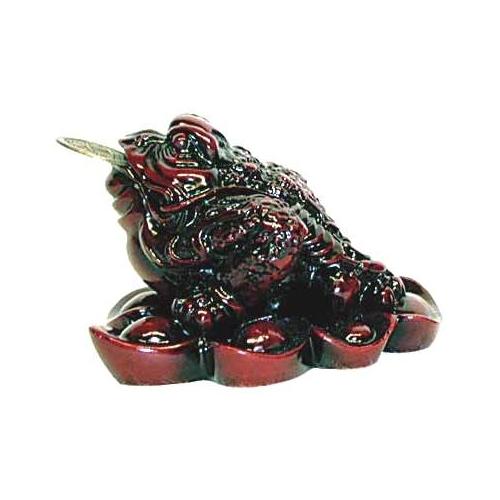 Chinese money frog made from glossy red resin with a coin in it's mouth. This money frog, or three legged wealth toad, is sitting on top of a large pile of gold ingots.

Place your money frog next to a cash register, or just inside a front door facing inwards, and this deity will invite prosperity, and wealth into your home or business.
Approximate length: 70mm