Chinese money envelope with wealth symbols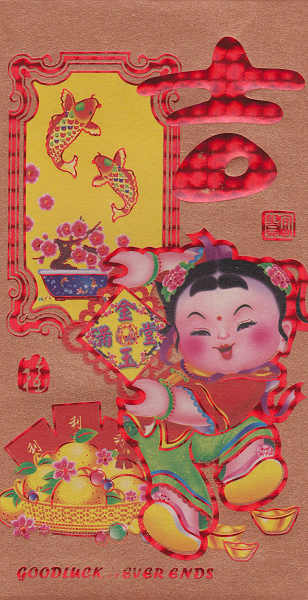 Gold Chinese money envelopes with good fortune symbols, plum blossoms, a fruit basket, and a pair of Carp. This gold colour money envelope is made from light card, and decorated with embossed red foil.

Feng shui tip: Carry a money envelope around with you with a single gold colour I-Ching coin inside. This will bring you good luck and prosperity.

Envelope size: 17cm x 9cm