Chinese money envelope with goldfish and lotus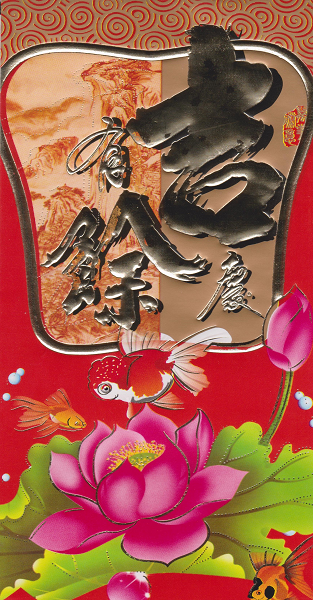 Chinese red money envelopes decorated with new year and good fortune symbols, pink Lotus flowers and goldfish. This red envelope is made from glossy red paper, and decorated with embossed gold foil symbols.

Feng shui tip: Carry a red envelope around with you with a single gold colour I-Ching coin inside. This will bring you good luck and prosperity.

Envelope size: 17cm x 9cm