Red Chinese knot with oriental slippers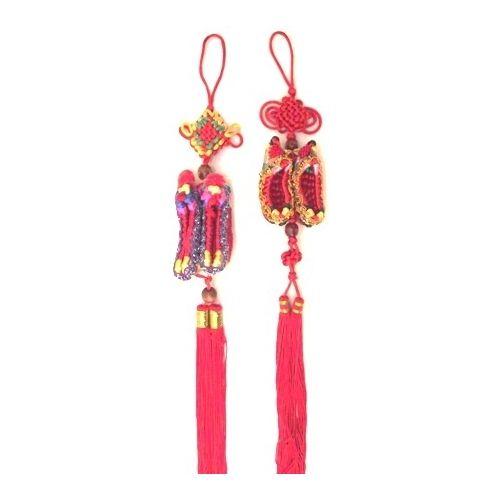 Hand made Chinese knotting's with colourful oriental slippers. In Chinese culture it is said that shoes or slippers can ward off evil spirits, and dispel negative forces or energy.

It is believed that slippers symbolise a strong, and harmonious marriage. Slippers can also symbolise wealth and prosperity because their shape is similar to the shape of silver ingots.
Colour: Red

Multi-coloured oriental slippers

Knotted by hand

Length: Approximately 40cm

Size: Small and large size slippers