Red Chinese knot with a button knot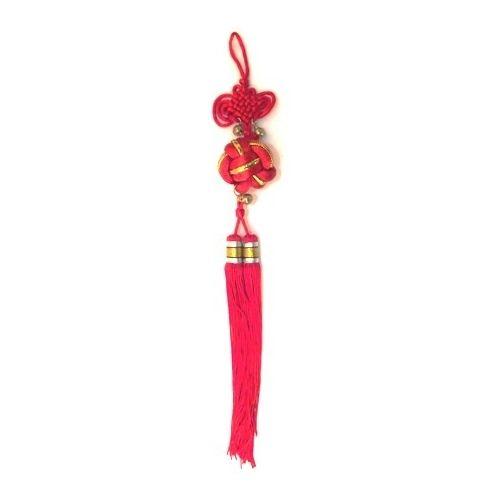 Chinese knotting with a large button knot, gold braid, and small brass bells. Known as button knots due to their shape, there are gold colour threads woven into the knot, along with small brass bells.

The colour of the flower knot is important as the colour red represents happiness, and prosperity in China.
Colour: Red with gold threads

Button knot with small bells

Knotted by hand

Length: Approximately 30cm