Chinese hand held fan with decorated black fretwork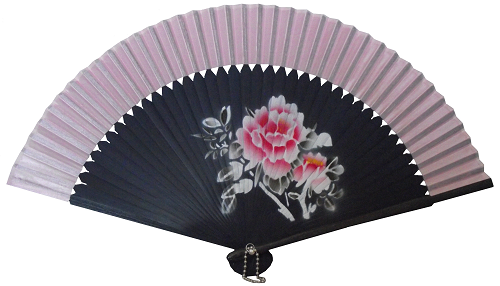 Hand held Chinese folding fan with black colour bamboo fretwork. The fretwork is adorned with a colourful printed oriental floral pattern, and decorated with an attractive imitation silk trim.

The imitation silk trim comes in a range of colours including pink, dark blue, cream, green, and turquoise. We will send a selection of different colours with your order unless otherwise requested.
Fabric: Imitation silk

Fabric colour: Assorted

Fretwork: Decorated black bamboo

Chain link tassel

Pattern: Colourful oriental flowers

Radius when fully open: Approximately 36cm (14 inches)