Chinese style silk brocade toiletry bags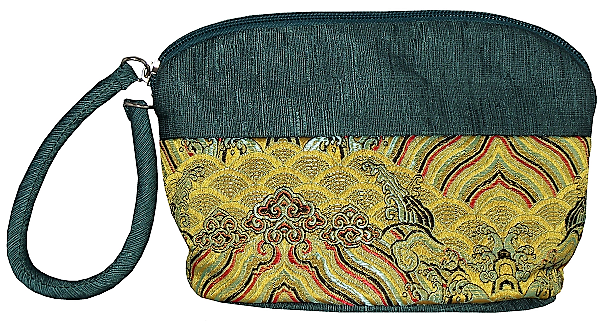 Chinese silk brocade make-up cases and toiletry bags. This high quality Chinese fashion accessory is made using green soft damask fabric, and colourful silk brocade threads. This Chinese toiletry bag is adorned with decorative silk brocade oriental patterns.
The main compartment is secured with a robust zip which has an attached handle made from soft damask fabric. The interior of the cosmetic case is lined with a waterproof fabric.
Approximate bag size: 18cm x 12cm
Approximate carrying strap length: 20cm