Silky Chinese fan decorated with plum blossoms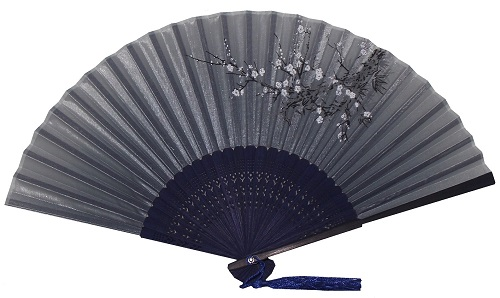 High quality hand held folding Chinese fans. Made with a robust "silky feel" fabric the fans are decorated with a Chinese plum blossom pattern.

The dark blue bamboo fretwork is adorned with attractive oriental patterns, and has a removable dark blue colour lucky tassel.
Fabric: Imitation silk

Fabric colour: Silver / Grey

Fretwork: Decorative dark blue natural bamboo

Dark blue lucky knot tassel

Pattern: Chinese plum blossoms

Radius when fully open: Approximately 36cm (14 inches)