Chinese palace fans with oriental decorations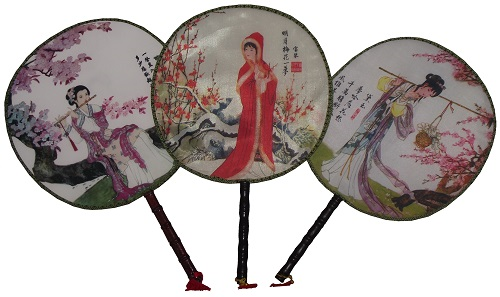 Chinese palace fans decorated with oriental ladies, colourful flowers, plum blossom trees, and traditional Chinese landscape scenery.

Made by stretching silky fabric over a metal frame, palace fans are light and robust, and have colourful lucky tassels attached to the handle.
A robust, larger size hand held Chinese fan that can also be used as a decorative ornamental display item.

We will send a selection of different patterns when you place your order.
Approximate size including handle: 36cm x 24cm