Chinese Dui-Lian wall scroll with carp and lotus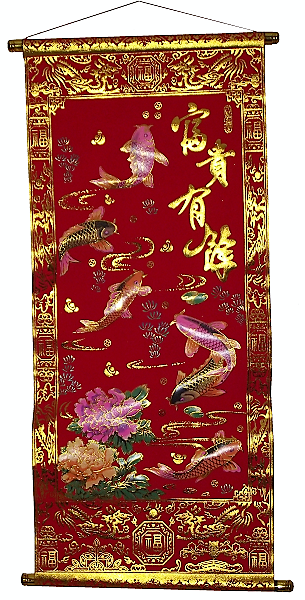 Chinese Du-Lian wall scrolls adorned with traditional oriental symbols. The images are printed onto a velveteen Chinese wall scroll with oriental style plastic rollers at the top and bottom. This red and gold hanging wall scroll is decorated with colourful lotus flowers and Chinese carp.
Lotus flowers are symbols of peace and serenity. The carp are believed to be fertility symbols, and can bring what you most desire in abundance.
Overall wall scroll size: approximately 85cm x 36cm