Chinese Dui-Lian scroll with good fortune symbols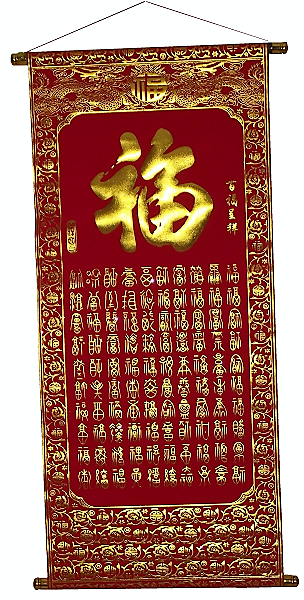 Chinese Du-Lian hanging red wall scroll decorated with auspicious Chinese calligraphy symbols. The gold calligraphy characters are printed onto a red colour velveteen wall scroll, with oriental style plastic rollers at the top and bottom.
The large main character is the Chinese symbol for "good fortune". The smaller characters are extracts of text taken from ancient writings, and represent good fortune and prosperity.
Overall wall scroll size: approximately 85cm x 36cm