Chinese calligraphy scroll with tiger symbols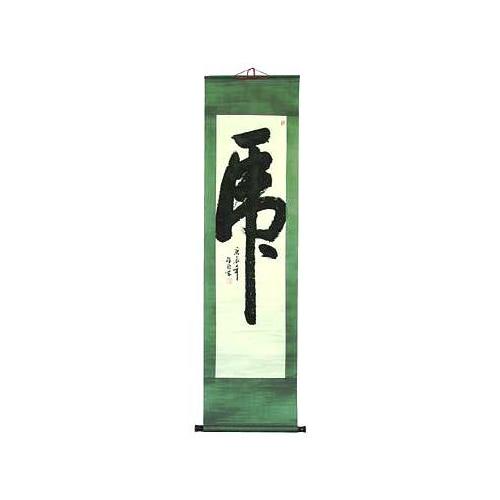 Chinese wall scroll with a Chinese tiger symbol, and associated auspicious calligraphy characters. A silk brocade calligraphy wall scroll, painted with Chinese characters for "Hu" (tiger).

This painted wall scroll is a strength and protection symbol. The calligraphy watercolour painting is mounted into a hand made silk brocade scroll, with a wooden oriental style roller.
Approximate size: 160cm x 43cm