Rosewood effect mala bead necklace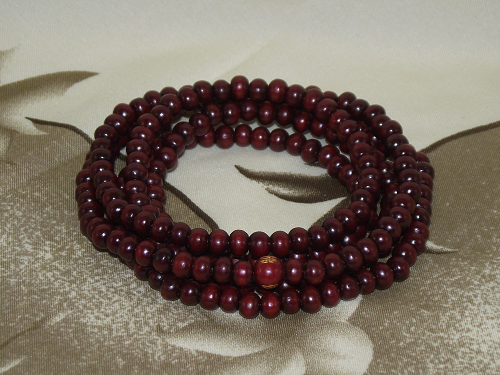 Rosewood effect mala style bracelets. The oriental fashion bracelets are made with 6mm, rosewood effect resin beads strung onto an elasticated cord.
There is a larger bead with a gold Chinese character strung onto the cord. This larger bead is the starting point to use when counting the beads.

Length: Approximately 104cm.