Mixed crystal bracelet with a koala bear charm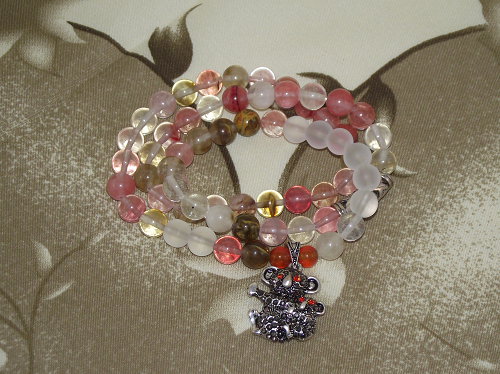 Mixed crystal quartz bracelets with multi-coloured crystal gemstone beads strung onto an elasticated wrist cord. The crystal quartz gemstone beads include mainly light colours including clear, frosted, soft pink shades, and orange to light red colours.

There is a decorative oriental style silver colour spacer, and a charm with a silver colour koala bear encrusted with small sparkling stones.

Length including charm: Approximately 60cm
Bead size: 8mm