Chinese style bracelet with a silver Buddha hand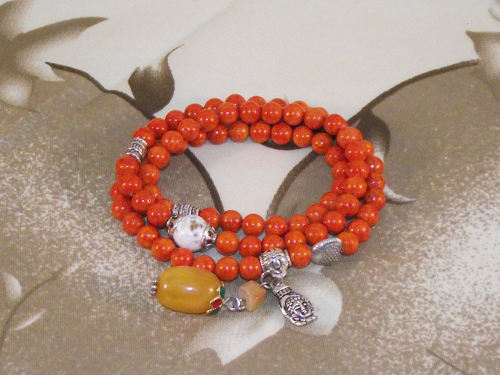 Chinese charm bracelet with orange citrus beads on an elasticated wrist cord. The bracelet has silver colour spacers with oriental symbols, and a heart shaped fish symbolising good fortune. The silver hand with the face of Buddha symbolises peace and serenity.

The resin bead on the charm represents a Citron. The Citron is yellow in colour and similar to a melon. The citron has long rinds which resemble fingers, and the Chinese call it "Buddha's Hand".

Bracelet length including charm: Approximately 58cm
Bead size: 6mm