Chinese rosewood mala style bracelets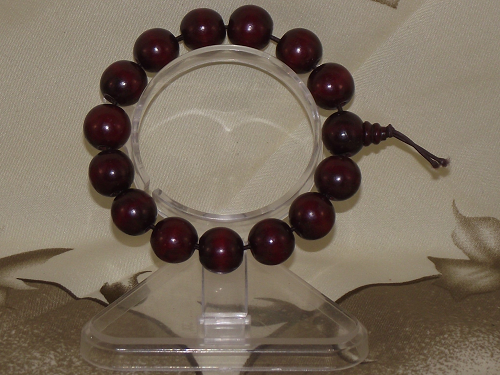 Chinese mala style bracelets made from rosewood beads strung onto an elasticated wrist cord.
This attractive oriental fashion bracelet has 15 highly polished rosewood beads strung onto the cord.
The 1st bead is in the shape of a Chinese Gourd. The Gourd is a protection symbol in China, and it is believed that it can ward off evil spirits.
Each of the polished rosewood beads are 12mm in diameter.