Blue crystal bracelets with good luck symbols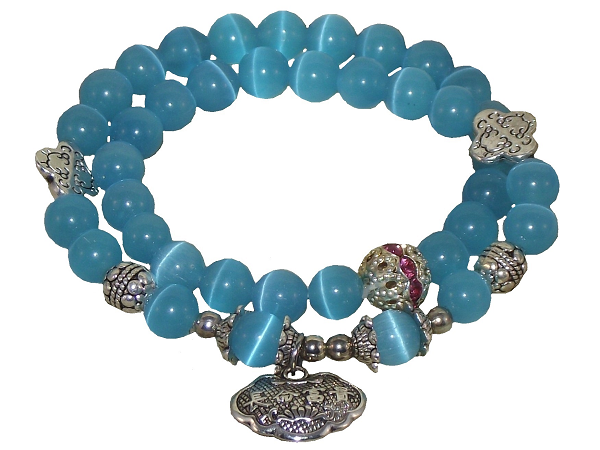 Chinese gemstone charm bracelet made with marine blue crystal quartz gemstones, and a lotus flower charm. The crystal quartz gemstones are strung onto an elasticated cord, with oriental style silver colour spacers, and decorative beads.

Lotus flowers are revered in China, and are closely associated with Buddha. Representing peace and serenity, the lotus flower is also a symbol of good fortune.

Total length: Approximately 36cm
Lotus charm dimensions: Approximately 2cm x 1.5cm
Bead size: 8mm