Chinese calligraphy scroll with dragon symbols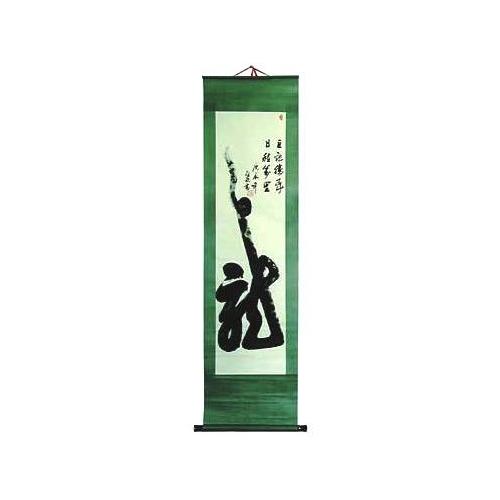 Chinese dragon wall scroll decorated with calligraphy symbols. A hand painted watercolour painting mounted in a silk brocade wall scroll. The large character is the symbol for "Dragon", and the small symbols are associated with guarding, and protection.

This Chinese calligraphy scroll is full of symbolism, and is a powerful protection symbol for the home or the workplace.
Approximate size: 160cm x 43cm