Large gold Buddha statue in Wushan, Hangzhou
Large gold happy Buddha statue located in the Wushan district of Hangzhou, China. This large and impressive Buddha statue is a popular attraction amongst locals and tourists alike. Wushan district has become a popular tourist destination over the last few years, and the shopping streets are full of restaurants, market stalls, galleries and museums. Wushan shopping district is a great place to find all sorts of traditional Chinese art and handicrafts.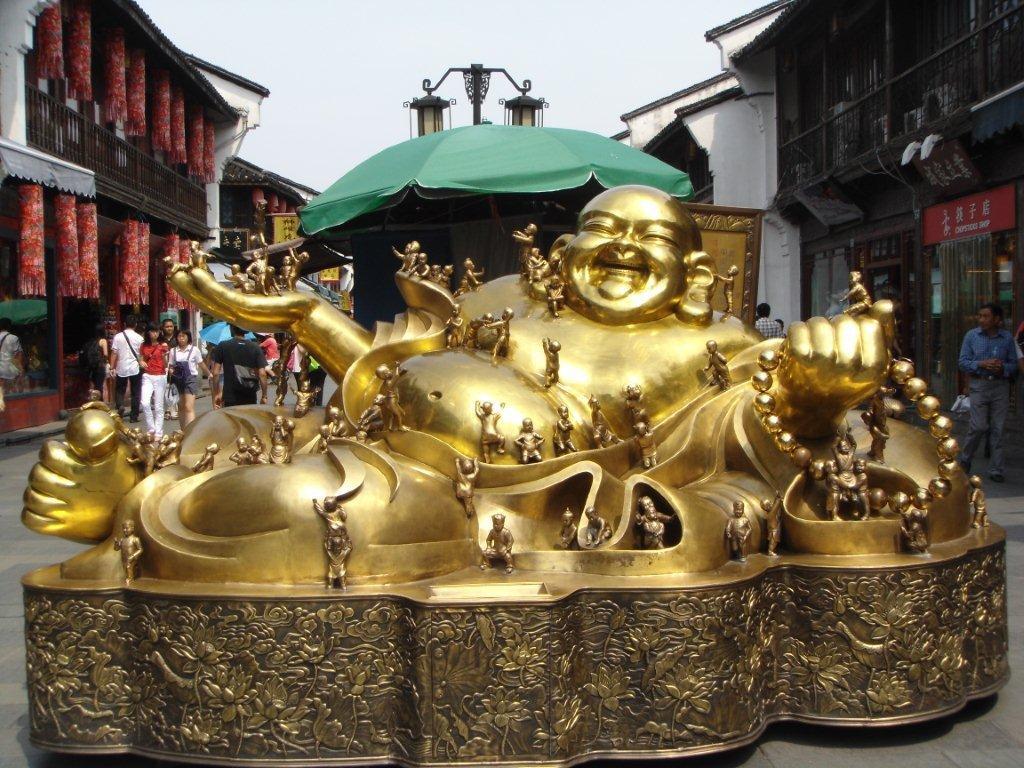 A large and impressive Buddha statue with an abundant belly for holding and protecting your wealth and prosperity. We have a selection of Buddha figurines and Chinese God's available on our website to decorate your home, or feng shui your business wealth sector.
Gary McConnell
Editor