Gold bagua frog with coins and golden ingots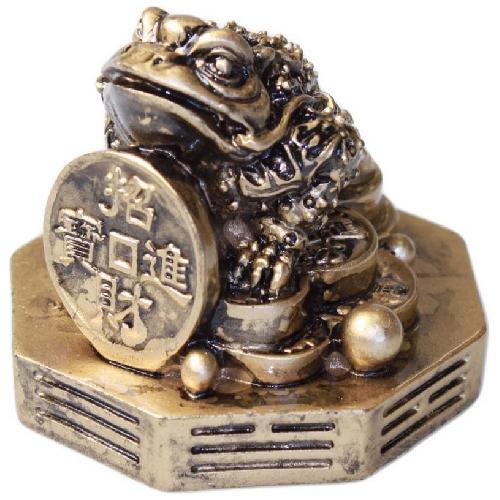 Chinese money frog sitting on a bagua with lucky gold ingots and coins. This gold coloured, resin bagua frog is protecting the large Chinese coin placed in front of it.

Also known as moon frogs, and three legged wealth toads, the gold bagua frog when placed next to a cash register, or just inside the front door, will bring wealth into your home or business.
Approximate size: 50mm x 50mm